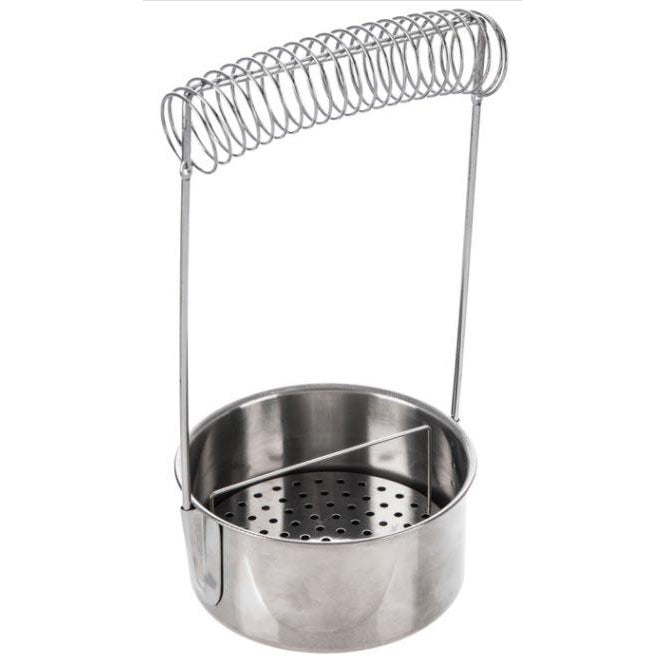 Country Love Crafts
Stainless Steel Brush Washer
---
The stainless steel paint brush washer is suitable for all types of paint - water, oil and acrylic as well as for cleaning fluids such as white spirit, turpentine, paint thinner and oils.

Featuring a heavy-duty coiled brush holder, with which you can secure your brushes while they are drying or after they have been washed. Simply pull apart the spring, insert your brush and let go! The spring will hold your brush.
Also included is a strainer. The bottom tub can be filled with your cleaning fluid or water (depending on the paint type you wish to remove from your brush). A removeable strainer is included in the tub so you can swirl your brush around the bottom of your cleaning tank. Once your brush is clean, empty the bottom tank containing your cleaner. You can then place the brushes in the coiled holder and allow them to air dry. 

Portable and easy to use.
---
Share this Product
---
More from this collection